We like to welcome you on our Homepage.
SIB is a free engineering office for renewable energysystems.
We are a sales and service partner for Janfire pellet heating.
It will be a pleasure for us to give you an advertisement for a Janfire product, but we are sorry that we can not deliver any products outside Germany. We could help you with engineering services and let you participate in our experience. Offers and delivery will be made by Janfire.
Now we would like to introduce you to some Janfire products.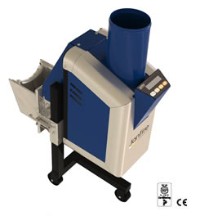 Janfire NH Pelletburner
The Janfire NH pellets burner has, thanks to our patented new technique, the least maintenance time of any pellets burners on the market. The burner is completely automated and self cleaning. It can run for several weeks without service or controll.
The patented moving bottom of the burning chamber scrapes away ash and waste material, pushes it into the boilers firebox. The burner automatically cleans itself according to preprogrammed intervals. Quick cleaning and a fast restart made for effective hot water production.
The NH "Moody" can with an additional temperature senor run in a fully modulating mode, from 3 to 23 kW. It will adapt its output to the actual energy need. This will give fewer starts and stops at the same time as high power is available for hot water production.
The boiler target temperature can be controlled by outdoor temperature if an outdoor sensor is fitted to the system.A lambda-sonde is available for the Janfire NH burner, too.
The Janfire NH burner can burn pellets from 6 up to 10mm. We recommend pellets which are conform with EN 14961-2 A1.
The Janfire NH pellet burner is conform with EN15270. This is confirmed by the TÜV Rheinland.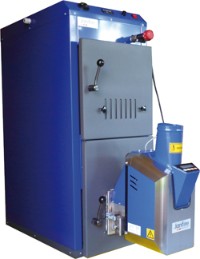 Janfire Pellet Boiler
The Janfire Pellets Boiler works in perfect balance with both new and older Janfire burners. The burner is connected to the boiler without any alterations to the boiler. The ash storage is so large that a home with a normal oil consumption of 4m3 need only empty the ash twice yearly. Ask your chimney sweeper or service partner about ash removal if you do not wish to do it yourself.
The following brochures are available:
Janfire Monoflame
Janfire Duoflame
The following manuels are available:
Manual Compact
Manual Monofale
Manual Duoflame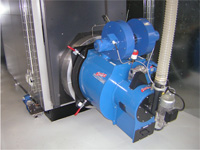 Janfire System Jet
Janfire System Jet is a complete solution where Economy, Comfort and the Environment is at focus. Janfire Jet's are available in outputs from 40 kW up to 3 x 600 kW. Janfire Jet can be installed in all properties with waterborne heating larger than detached houses.
Thanks to our unique expertise acquired through 30 years of development working within pellet burning, we have developed the most profitable system for Pellet Heating on the market.
The system has an unmatchable performance, quick responce to changes in power load and low emissions
all over the wide power range. The Jet System can be used for hot air and steam too.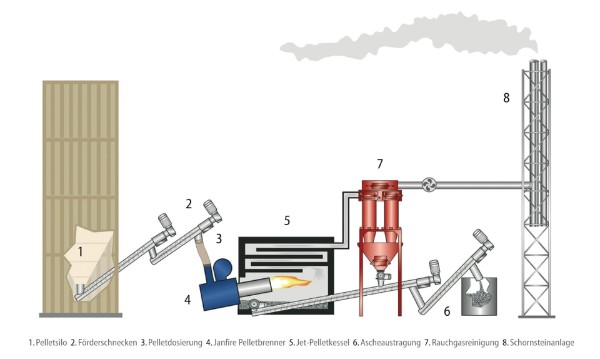 The brochure of the Janfire Jet System can be downloaded her. Further Information can be found here http://www.janfire.com/eng/information/index.htm.
Your SIB Team